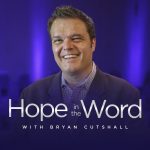 You need to refuse to live defeated. You are an overcomer and you should live in victory, joy and peace. That is your right, your inheritance and your promise. Come on over to the winning side – the victory side.
Coming Over to the Victory Side is about walking in victory. Many Christians claim one thing and speak and walk out another. This teaching will help you live the victorious life. Bryan Cutshall gives some very personal, real life stories about his own walk to the victory side.
Don't forget to SUBSCRIBE and SHARE THIS TEACHING WITH A FRIEND!
_______________________________________
Become a monthly ministry partner to help me continue to take the word of God around the world:
________________________________________
– FOLLOW ME –
Facebook: https://www.facebook.com/DrBryanCutshall
Instagram: https://www.instagram.com/bryancutshall/
YouTube: https://www.youtube.com/bryancutshallministries
Apple Podcast: 
https://podcasts.apple.com/us/podcast/bryan-cutshall-ministries/id1038759169
Google Podcast:
https://podcasts.google.com/feed/aHR0cHM6Ly9icnlhbmN1dHNoYWxsbWluaXN0cmllcy5wb2RvbWF0aWMuY29tL3JzczIueG1s
_______________________________________
Visit my websites:
www.bryancutshall.com
www.churchtrainer.com
www.isow.org