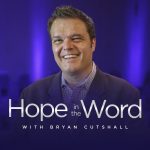 Have you been asking God the question so many others are asking – "What is going on in the earth?" It looks like things are out of control and chaos is taking over the planet. However, Satan is not winning. Instead, God is shaking the earth so that His Kingdom may rise. This sermon encourages every believer to believe the report of the Lord. God is in control and the end-time plan of God is playing out, just as He said it would. The world is shaking and His Kingdom is rising; therefore, remain steadfast and continue marching onward to victory!
Hebrews 12:26-28 "Yet once more I shake not only the earth, but also heaven. Now this, 'Yet once more,' indicates the removal of those things that are being shaken, as of things that are made, that the things which cannot be shaken may remain. Therefore, since we are receiving a kingdom which cannot be shaken, let us have grace, by which we may serve God acceptably with reverence and godly fear."
_______________________________________
Become a monthly ministry partner to help me continue to take the word of God around the world:
________________________________________
– FOLLOW ME –
Facebook: https://www.facebook.com/DrBryanCutshall
Instagram: https://www.instagram.com/bryancutshall/
YouTube: https://www.youtube.com/bryancutshallministries
Apple Podcast: 
https://podcasts.apple.com/us/podcast/bryan-cutshall-ministries/id1038759169
Google Podcast: 
https://podcasts.google.com/feed/aHR0cHM6Ly9icnlhbmN1dHNoYWxsbWluaXN0cmllcy5wb2RvbWF0aWMuY29tL3JzczIueG1s
_______________________________________
Visit my websites:
www.bryancutshall.com
www.churchtrainer.com
www.isow.org
Don't forget to SUBSCRIBE and SHARE THIS TEACHING WITH A FRIEND!