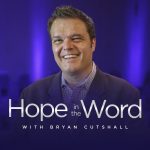 Share this special message with your friends! You never know who needs to hear this today.
Join us for "Keys to the Kingdom" Part 6 wherever you are right now.
The Keys to the Kingdom were given to us in the parables of Jesus. Mark 4:11, says, "And He said to them, "To you it has been given to know the mystery of the kingdom of God; but to those who are outside, all things come in parables." We can only unlock the kingdom principles when we can decode the spiritual truths veiled in the parables. This series is about decoding the parables of Jesus and operating in kingdom principles. This teaching is filled with powerful insights and revelations which are life altering and freeing. This series will provoke you to REJOICE, so put on your dancing shoes and pull up a chair at the table.
______________________________________
Get the special offer mentioned in this video:
_______________________________________
Become a monthly ministry partner to help me continue to take the word of God around the world:
________________________________________
– FOLLOW ME –
Facebook: https://www.facebook.com/DrBryanCutshall
Instagram: https://www.instagram.com/bryancutshall/
YouTube: https://www.youtube.com/bryancutshallministries
Apple Podcast: 
https://podcasts.apple.com/us/podcast/bryan-cutshall-ministries/id1038759169
Google Podcast: https://podcasts.google.com/feed/aHR0cHM6Ly9icnlhbmN1dHNoYWxsbWluaXN0cmllcy5wb2RvbWF0aWMuY29tL3JzczIueG1s
_______________________________________
Visit my websites:
www.bryancutshall.com
www.churchtrainer.com
www.isow.org